I laughed a lot watching the Suicide Squad movie. That's the best thing I can say about the David Ayer's movie. It's not that I didn't like it … it's just that it was a crazy nonsense to me. And that during the first hour, in which the characters are introduced, things seemed to go quite well… but the rest of the film is not at the same level.
The fact is that my first step in to the Batman Miniatures Game was with the Suicide Squad box, a real good product from Knight Models with all you need to play: rules, buildings, dice and two complete bands.
In spite of the sensation that the film left me, I did not hesitate to play the Suicide Squad band. The miniatures are spectacular, but it also allows me to deploy a lot of different characters that I love (Reverse Flash, Gorilla Grodd…).
Believing that I wouldn't be able to paint the miniatures good enough, I decided to send them to one of the best painters I know (Albert Martínez «Lubeck»). And this is what he did with my Suicide Squad…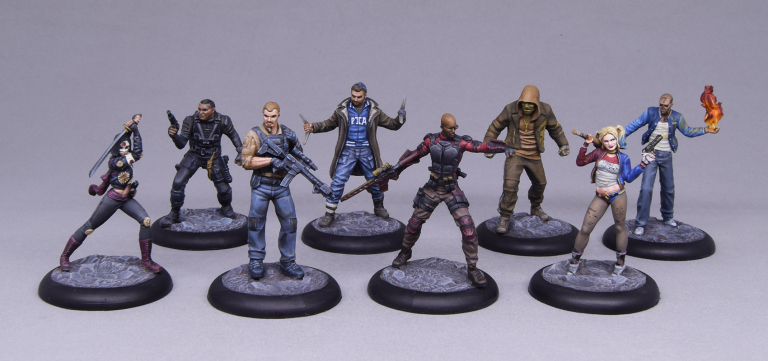 You can see more images in the author's blog. I can't wait to take them to the dark alleys of Gotham…
http://pinceladasdelubeck.blogspot.com.es/2017/03/pinceladas-knight-models-escuadron.html